The Saint is a 3-minute short that follows a holy man entering into the world of bikers to get back his fiancé. It's a 'light entering darkness' analogy. The holy entering the 'unholy.'
I've put together a treatment for the project using references. Click here and check out the project breakdown.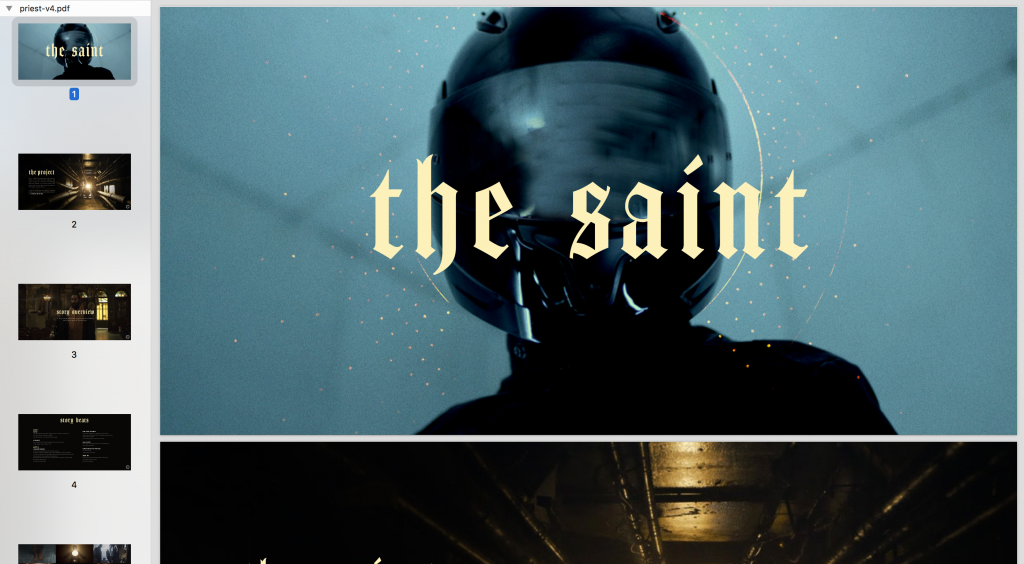 I've also put together a 'mood edit' with reference audio / footage to capture the feel and tone of the film. Check it out here:
I'm really excited about you being apart of this project. Please check out my other work HERE.
Contact me here:
email: chrisneal.creative@gmail.com
phone: (812) 483-9410.