Video editing is well known for bringing a normal laptop to its knees. This is because it takes a lot of computing power to process that higher resolution video that cameras are putting out. Without a dedicated graphics card to handle all the video processing thrown at it, your old laptop can do only so much before folding. That's why I want to breakdown the best laptops for video editing under 500 dollars.
Now, the obvious solution is to get a beast of a machine that power through the most arduous video editing tasks with ease. But what are you to do when a high-end laptop is not in your budget? Give it up as a bad job?
Here are the five best laptops for video editing under 500 dollars
These laptops may look cheaper, but they can get the job done and have so much power to help you work on the go as a video editor.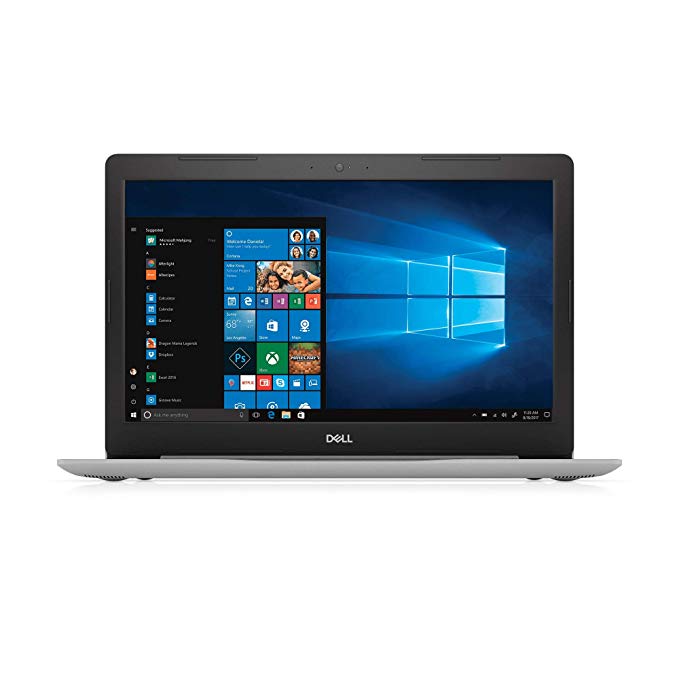 Wait. Isn't this priced a little over $500?
Now, before you start getting worked up over us breaking our 'under 500' promise, let us tell you why the few extra bucks are worth it.
The first thing to note is that the Intel Core i5 processor. The i5-8250U has been shown by benchmarks testing to be faster than some of the i7 chipsets out there. The i5 also comes with the Intel Integrated 620 graphics, which can perform all actions a GPU can, albeit slowly.
Another impressive spec is the 8GB of DDR4 RAM, which is fast enough and big enough to meet any casual video editing needs. The 1TB of HDD is also a handy touch for storing all those videos on your computer.
But what takes the cake is the 1920 x 1080 full HD display panel which gives you the picture-perfect crystal clarity that you need for editing videos. And thanks to the backlit keyboard, you can easily keep working till late in the night without any issues.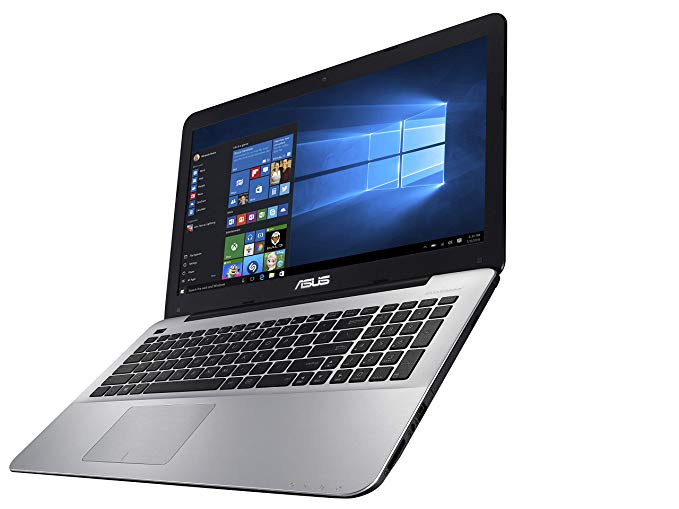 The only downer with the Inspiron 15 5000 was the lack of an SSD. An SSD is much faster than a traditional HDD, at the cost of greatly reduced storage. The ASUS X555QA laptop scratches that itch with its 1TB hybrid HDD. While not as fast as a pure SDD, it is nevertheless a much better option than a usual hard disk drive.
In processing power it is no slouch either, sporting a quad-core AMD A12-9700P which can give you speeds up to 3.4 GHz at a pinch. For graphics, it has the Radeon R7 integrated graphics processor which gives a comparable performance to the Intel 620. The RAM capacity is the same at 8GB of DDR4 memory.
While it lacks video a full HD screen, it makes up for it with 8x Super-Multi double-layer optical drive and a far more useful ethernet port for fast transfers from other devices.
Overall, the ASUS X555QA gives you good value for money.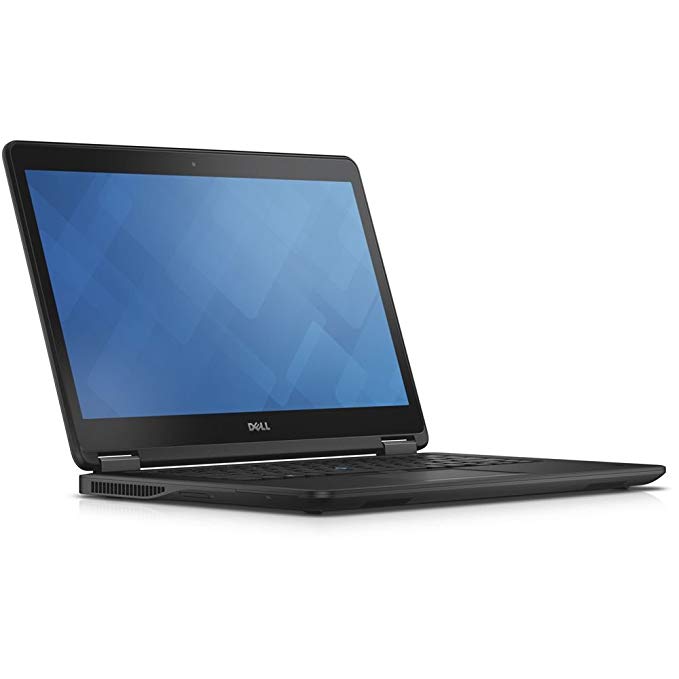 Don't be fooled by the smaller screen size on this one. The Dell Latitude E7450 is an absolute powerhouse when it comes to the things that matter.
The most significant feature is the Intel Core i5-5300U processor. This is not an entry-level chip but rather a mid-level CPU that performs very well on heavy tasks like video editing. For graphics we get the Intel HD 5500 integrated graphics, which again is a good option for graphics processing.
The full HD LED-backlit display panel does eat up the battery rather quickly, but with the 16GB of DDR3L RAM that you are getting on this laptop, that is an acceptable tradeoff. More so if you take the variants that come with SSD storage instead of a traditional HDD, which can greatly speed up your video editing workflow.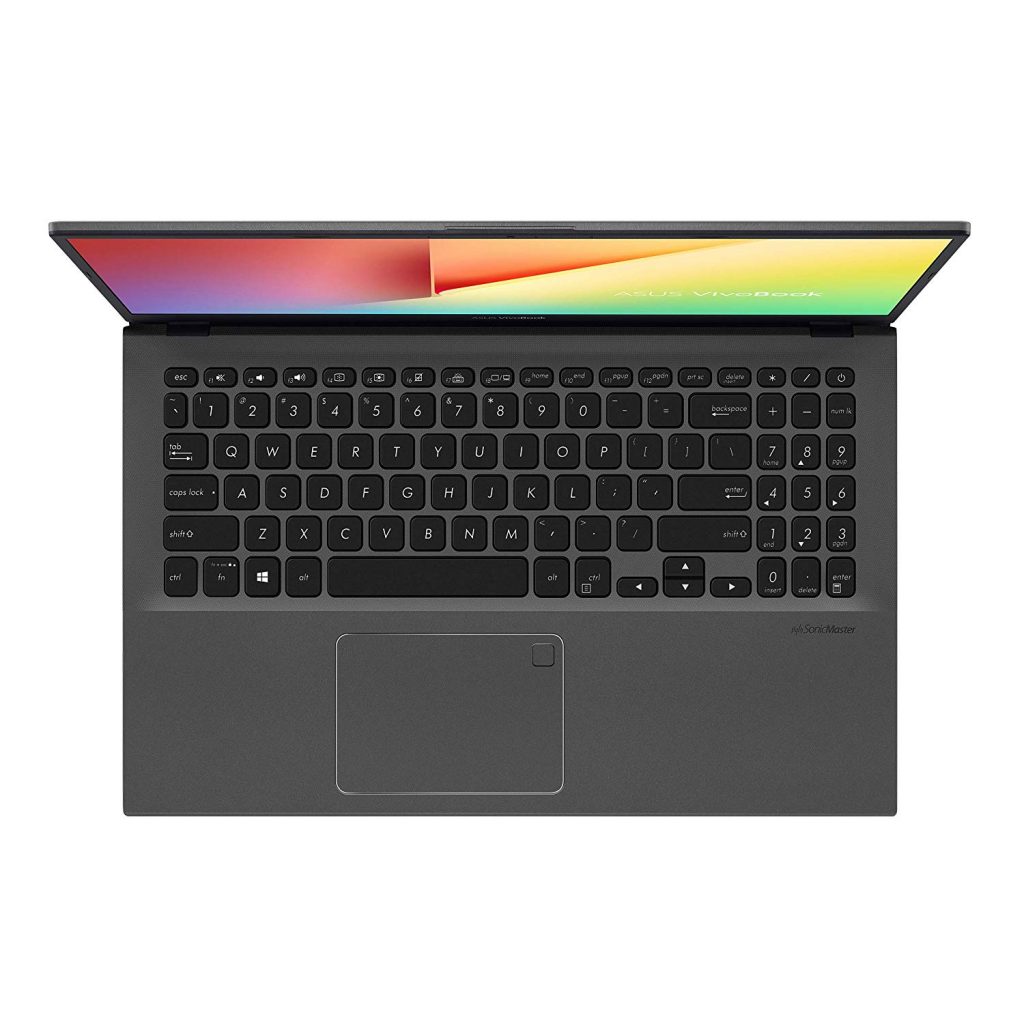 If you're looking for a solid laptop that will be able to power your editing program and help you move through clips, this is an excellent option.
The ASUS comes with a powerful AMD Quad Core Processor that will be really helpful in running your editing program. It can power and process 4k footage pretty easily and will be allow you to edit on the go.
The RAM, however, does not disappoint, with its 8GB of DDR4 memory giving a significant boost to speed. For long term storage, you have a smaller hard drive at 256GB. You can upgrade the drive though and even use externals to store your footage.
The thing that really sticks out is the AMD Radeon Vega 8 Graphics card. If you want a strong card that can help you run and process footage, this a great option in a small package for under 500 dollars.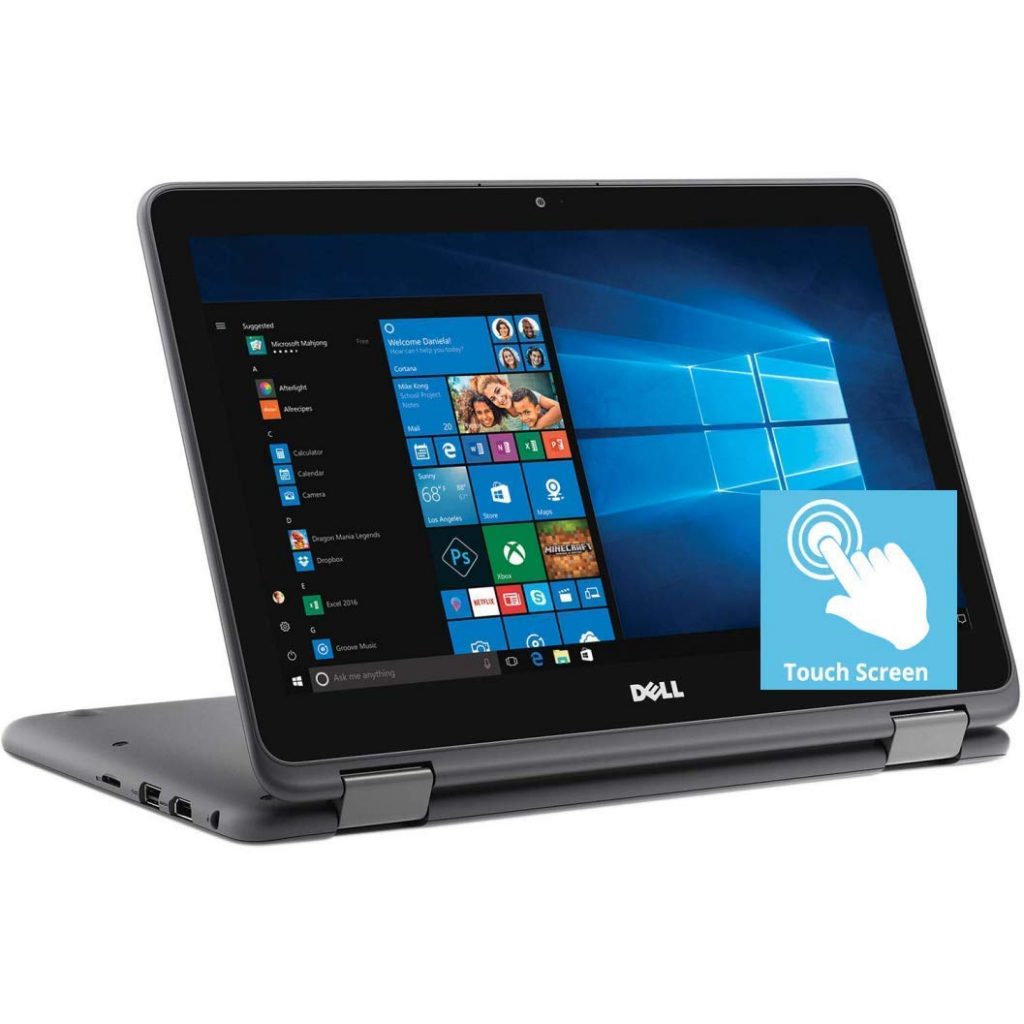 Its screen size might be the smallest we have yet reviewed, but the killing combination of power and portability offered by this Dell Inspiron laptop cannot be matched.
It's AMD A9-9420e CPU is one of the best budget chips and can process everything from web surfing to video editing with ease. This powerful processor is backed by 8GB of DDR4 RAM for fast and efficient performance. Speed is again the focus behind the 256GB SSD memory, which beats traditional HDD hands down through its sheer performance.
And while small, the screen does not lack anything in quality, with a 1366 x 768 Full HD resolution that renders videos beautifully. Topping it all off is a bevy of connectivity options like an HDMI port, 3 USB ports, a headphone/microphone jack, and a MicroSD Card Reader which are often not found on higher range laptops.
To Conclude the Best Laptops for Video Editing Under 500 Dollars
There is no beating a laptop with discrete graphics when it comes to gaming or video editing. But thanks to the demand for GPUs, getting a good laptop with a high-end graphics card has become less expensive. You can find a decent choice in the this breakdown of the best laptops for video editing under 500 dollars.
As such, these are the best options that strike the right balance between affordability and utility. None of these laptops will blaze through video editing without any lags but can allow you to edit small videos without crashing.
So what are you waiting for? Get one of these laptops and start video editing without burning a hole through your pocket! If you want to learn a little bit more about editing, check out this article I put together: https://gofilmnow.com/blog/premiere-pro-video-editing/
Thanks for taking a look and supporting the blog. Please reach out if you have any questions! Note, as an Amazon Associate I earn from qualifying purchases.