As a photographer or filmmaker, you likely already know that Panasonic has introduced some great products for the industry. Heck, you likely own one or two of them right now. Let's breakdown a great debate, the Lumix G7 vs G85.
It is safe to assume that they'll keep pumping out these products because people love and want them. They include more than the essential features and designs that aspiring photographers and filmmakers need. All that said, two of their most popular models are the two Semi-Pro Mirrorless cameras the Lumix G7 vs G85. The G7 first hit the market back in May of 2015, whereas the G85 wasn't released until the following year in September.
Although these cameras are nearly 5 years old and just a year apart from each other, they are still extremely popular options today, and there is a lot of debate about which is better. As you can imagine, there isn't much difference in the technology between them, given that they are only a year apart, but that doesn't mean that each camera doesn't have something unique and special to offer photographers and filmmakers alike. How do they compare? Which is the better camera?
Lumix G7 VS G85: Specifications
Before you delve into the major differences of the cameras and how the two can differently improve your work it'll be important to know just what each camera has to offer in terms of specs.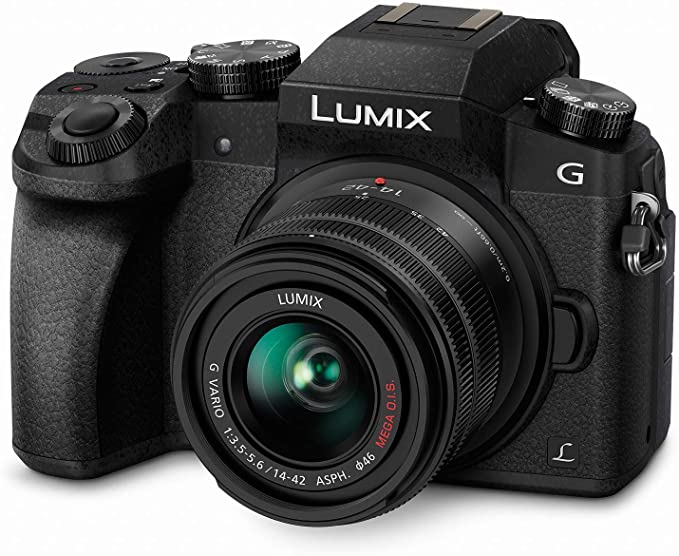 16-megapixel with four thirds CMOS Sensor sized at 17.00mm x 13.00mm
ISO 100 – 25600
Micro Four Thirds Mount
3-Inch fully articulating touchscreen with 7.0 fps continuous shooting
3840 x 2160 video resolution
Built-in wireless connectivity
Panasonic 4k photo modes
2360k dot electronic viewfinder
410 grams with dimensions of 125 x 86 x 77mm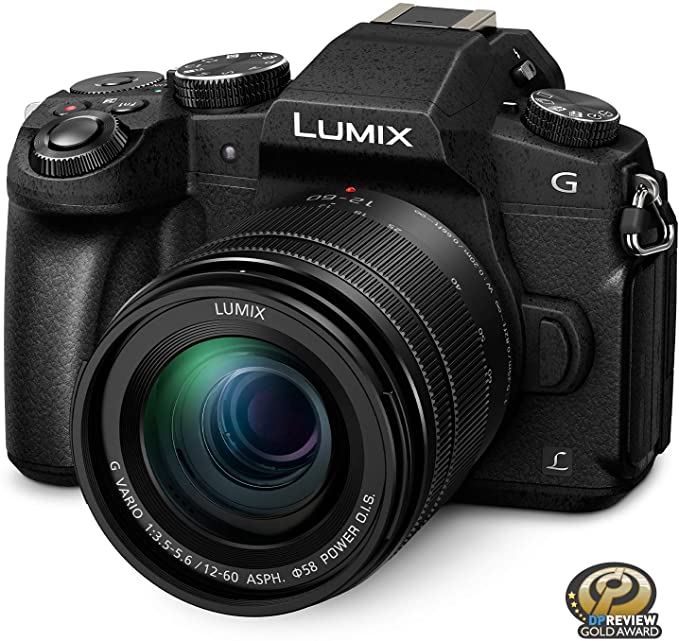 16-megapixel with four thirds CMOS Sensor sized at 17.00mm x 13.00mm
ISO 200 – 25600, which can be expanded to 100 – 25600
Micro Four Third Mount
3-inch fully articulating touchscreen with 9.0 fps continuous shooting
3840 x 2160 video resolution
Built-in wireless connectivity
Panasonic 4k photo modes
2360k dot electronic viewfinder
505 grams with dimensions of 128 x 89 x 74mm
No anti-aliasing (AA) filter
Sensor-shift image stabilization
Weather sealed body
Lumix G7 vs G85: Physical Comparison
Body shape, size, and weight are all major things that are considered when buying a camera. And, why shouldn't they be? These things are not only going to affect how you handle the camera, but they could actually end up affecting your overall end product. If you can't handle and maneuver the camera the way you need to, you might not be able to capture the shots that you want, how you want. That being said, if you go back up and look at the specs, you'll notice that it is the G85 that has the unfair advantage. And, this is probably because it is the newer of the two. However, don't be completely fooled by that statement because the Lumix G7 is certainly not outclassed.
In fact, the G7 is 3mm narrower as well as 3mm shorter. The major difference in the two comes in the thickness. The G7 is still 3mm thicker than it counterpart. You'll also notice from a picture of the two that they both share the same sensor as well as outward appearance. While they may look the same with their magnesium alloy outer casings, it is the G85 that is entirely weatherized. This means you not only never have to worry about getting caught in the weather with the G85, but you don't have to worry about moisture build up or dust and other potential debris getting inside. However, this weatherization does play a role in the weight.
The G7 is much lighter, as it only clocks in at 410 grams, whereas its counterpart comes in at 505 grams. Along with this, at 9.3m vs 6.2m, you'll find that the G7 also offers 50 percent more flash range when compared to the g85. For individuals that have a hard time working in natural light, it may be the more powerful flash of the G7 that makes it the better option in this situation. That being said, both are micro four thirds cameras with four thirds mounts, which makes them a bit on the smaller end. A lot of people find that all four third cameras struggle in low-light situations because they gather more light due to their larger surface area. Luckily, the more powerful flash offered by the G7 can specifically help combat this issue.
On a side note, both cameras do come with a hot shoe attachment, giving you the chance to enjoy the extra features of the G85 with a custom flash unit. You'll also find that both cameras are mirrorless cameras, which means they are going to be one the lower end when it comes to stamina. However, it is the G7 that has slightly more stamina at 350 shots per charge, whereas the G85 only offer 330 shots per charge. This really probably isn't a big huge deal breaker for most people.
A Comparison Of The Sensors
It is true that both the Lumix G7 and Lumix G85 share the same Panasonic 4k photo modes, however, it is the G85 model that is the first of the two to include what is known as Focus Striking. This is a fun little features that sometimes can be found on more expensive options. It is also a feature that is best utilized with still objects on a stabilized tripod. The camera will allow you to select the focus area of the image you are shooting. For instance, if you wanted to focus on a flower, you could focus on that flower and then select all the autofocus points surrounding the flower and leave out the one that you wanted omitted.
The camera will then take a series of images with the depth field adjusted throughout the frame. This is something that usually works best with a more narrow aperture. Whatever the situation is, the end results will be a perfect depth field with the flower in perfect focus, while the background will be perfectly blurred. This is something that is extremely hard to achieve with certain lenses in certain conditions. Heck, some cameras might not even be able to achieve this at all.
Another thing to note is that the G85 also comes along with a sensor stabilization system. This system certainly helps justify the extra cost of the camera. This is a feature that will come in more than handy when you find yourself shooting in the handheld mode. It will help negate motion blur that usually occurs as the result of too low of a shutter speed. Regardless of how steady your hands are, it will be nearly impossible to keep your camera completely still when shooting in the handhold mode. When zooming, you'll notice the effects even more. Image stabilization is great at combating this, as it helps eliminate the need of a tripod as well.
The Autofocus System
Another thing that the two cameras have in common is that they both utilize a contrast detection based on 49 autofocus points. This is something that works by utilizing an image sensor to search for the lens setting that creates maximum image contrast. It does exactly this by searching back and forth, panning or hunting for perfect focus.
This is somewhat of a similar process as to how smartphones lenses focus. However, Panasonic made the process entirely more efficient by including algorithms within the lenses that allow the camera to calculate the results much faster.
The Viewfinder Styling
Since both of these cameras are mirrorless cameras they aren't going to use mirrors. Other cameras use complex inner mirroring systems that create views and allow autofocusing. These systems work well, but they are bulky and take up a lot of space. Luckily, this is something that you can avoid entirely with both the Lumix G7 and G85. These models simply utilize a sensor to act as the autofocusing system as well as the viewfinder. That being said, both electronic viewfinders on these cameras clock in at a pleasing 2360k dot resolution.
However, it should be noted that these systems do draw additional power from the battery, and because these cameras utilize smaller batteries, it may cause them to drain much faster. Extra batteries are going to be essential for anyone that plans on working from the road or on the go.
Available Lenses And Lens Mounts for the Lumix G7 vs G85
The really neat thing about four thirds cameras like the Lumix G7 and Lumix G85 is that they all use the same mounts. This gives any user the ability to use them interchangeably. Got an Olympus lens that you want to utilize with your Panasonic body? Sure, that won't be a problem as long as it is a four thirds camera.
Now, this is not to say that you won't sometimes potentially run into a minor compatibility issues, but for the most part everything syncs right up. And, there is usually a work around in the event that the two do not. There are currently 103 native lenses available for four thirds cameras so you aren't going to be limited on options.
If you want to take a look at some other Panasonic cameras that are a little stronger. Check out the Panasonic GH4 vs GH5.
Thanks for taking a look and supporting the blog. Please reach out if you have any questions! Note, as an Amazon Associate I earn from qualifying purchases.