One of the most common lies in filmmaking is that you need money and people to get started in filmmaking.
Nothing could be further from the truth. But it holds so many people back.
This is just one of the many reasons that you struggle to create films. You sit and wait… and nothing happens.
But let me tell you, it's not your fault if this has held you back from making films.
If you want to blame something, blame Hollywood.
Hollywood has been been putting out this lie that you have to have money to create a film. If you don't have a budget, good luck.
Even big name directors will sit on amazing projects that never get made because they don't have the budget.
Now you know the truth – that this lie has been holding you back from creating films.
Let's dive into 1 major tip to making films before you have resources.
Get people involved and funding by creating your pre-film treatment. It's an easier path to making films.
Check out the example here: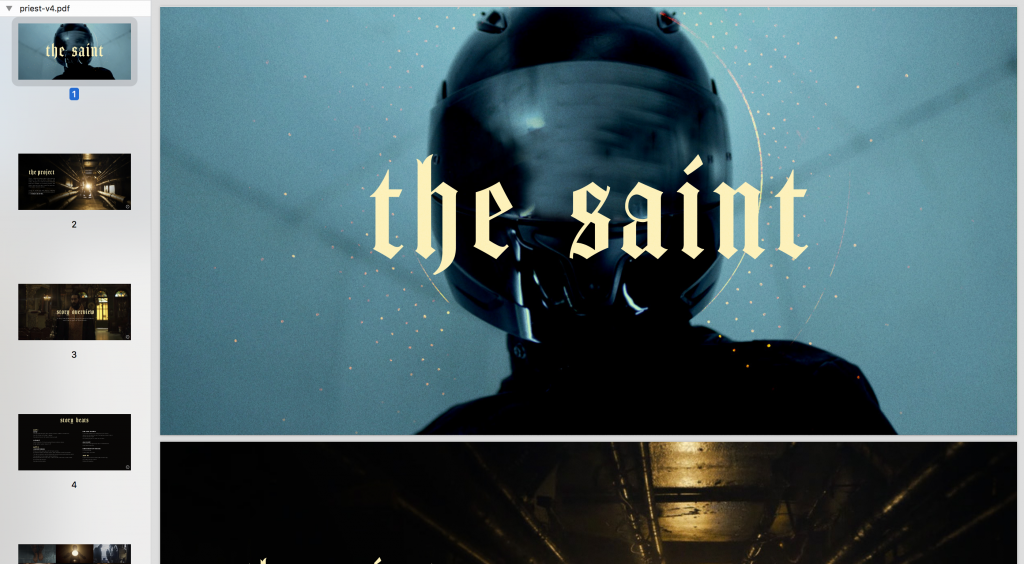 I use this to do 2 things:
1.) Focus my vision for my film beforehand (and figure out if it sucks or has potential).
By putting together a pre-film treatment, I force myself to get specific on the project. Things often seem amazing in my head – but there are times when I put it on paper that I start to realize, "oh, that's lame…"
This saves me weeks of shooting, production, and from making crappy projects.
2.) A way to get buy-in from others
It's a resource that I send to others to get buy-in. It's how I get actors, crew, and locations. By having a visual – it helps them see that I'm serious about the project.
Now, it's your turn. You can make amazing films.
Time for you to create a treatment. Maybe you've done it in the past… or you've never done it at all. Either way – it's a VITAL exercise.
Download my treatment and use it as inspiration.
Once you've made the treatment, email me at gofilmnow@gmail.com. I want to see them.  🙂