There is simply no denying that filmmaking is exciting. This is especially true now that we are in the year 2020, given all the technology available. With certain technologies, you not only have the ability to shoot the most efficient and breathtaking scenes possible, but you have the ability to literally do it all with the right equipment. And, therein lies the major problem. Finding the right equipment. Finding the best camera for filmmaking on a budget.
It probably doesn't come as a surprise that most filmmakers struggle to even get their cinematic ideas off the ground because they can't find the right equipment. That being said, most of them struggle because they think they need to most expensive models on the market.
Sure, you pay more and you are going to get a higher quality camera with more features, but that doesn't necessarily mean there aren't some quality models out there with all the essential features that you need for superior filmmaking. Having the proper equipment with the right features is indeed one of the most important aspects, but given that it is the year 2020 even some of the cheapest models on the market contain sophisticated enough features to deliver movie-grade footage with just slight tweaking, editing, and experimenting.
Let's dive into the best camera for filmmaking on a budget: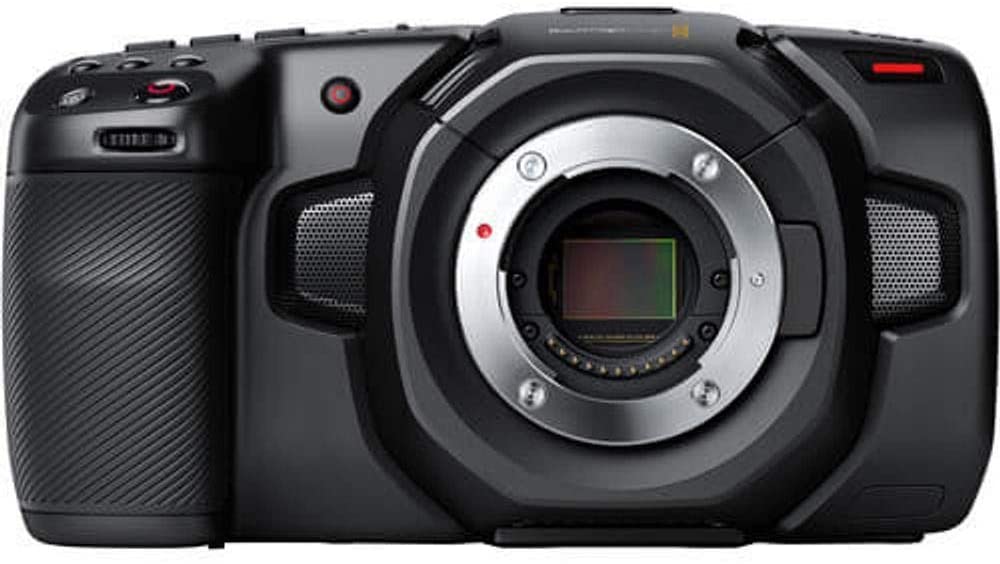 This is the beast of filmmaking on a budget. If you're a filmmaker and don't have a lot of cash, this is an excellent option to check out. The BlackMagic Pocket Cinema Camera creates gorgeous images and captures everything in 4k. Tons of budget filmmakers you follow use this camera to film gorgeous images. I even know some big budget directors that use the BMPCC 4k to carry around with them when they need to capture on the fly. The camera is small and nimble with one of the best images. It does have it's downsides however. The battery life is not the best on the BlackMagic Pocket Cinema Camera. Also, the storage space fills up extremely quick if you're shooting 4k footage in braw. There are ways around this though! You can snag an external battery and even an external hard drive to fix your battery and storage issues. It could be the best camera for filmmaking on a budget.
Overview of Features
This camera has a micro 4/3 sensor. This can be adjusted by purchasing a speed booster. It can capture a number of different footage options, including ProRes 422 and BlackMagic Raw. The camera can shoot at up to 120 fps if you lower the settings to 2k RAW.
The camera records on CFast 2.0 and SD cards which brings a nice variety of options. However these fill up extremely fast when shooting in raw. It also has a USB Type-C port that you can connect an external drive to in order to fix that issue. The monitor and touchscreen acts as your control center. You can use it to control and adjust settings in the menu and interface. The screen doesn't have much range of motion.
Audio wise, the BlackMagic Pocket Cinema Camera features a mini-XLR input for you to connect true microphones while filming. It also has a 3.5mm jack for audio monitoring along with an internal stereo mic to capture noise. Another huge benefit of purchasing this camera is receiving access to DaVinci Resolve Studio for post production.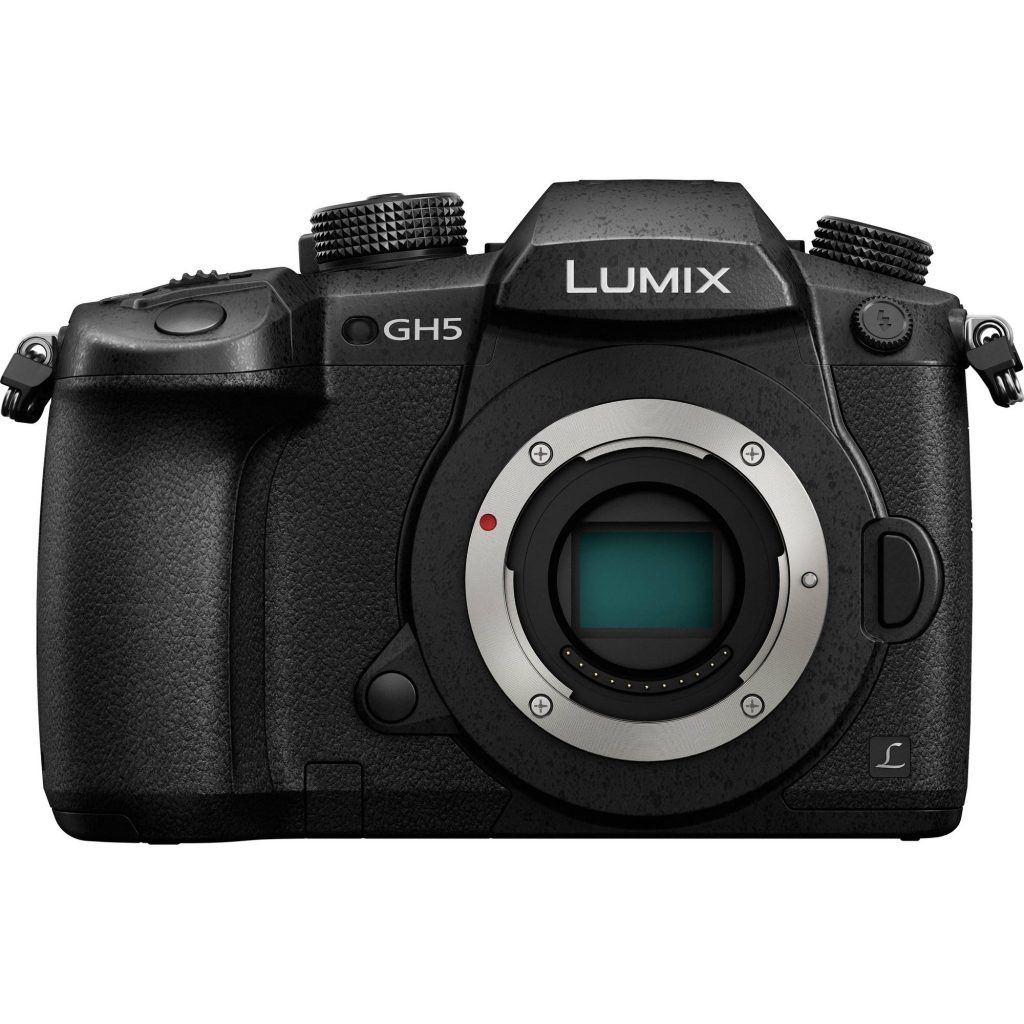 Personally, I love the Panasonic cameras and the GH5 is the top of it's class when it comes to filmmaking. The GH5 is an updated version of the Panasonic GH4 and everything is improved upon. The camera is used by filmmakers, youtubers, and vloggers to capture solid images while being able to run and gun. The camera seems small, but really packs a punch with it's image, battery life, and all around versatility. Budget filmmakers are really going to like this one!
Overview of Features
The sensor on the Panasonic GH5 is Micro 4/3rd's. This means it's a cropped image factor. However, like the BMPCC you can pick up a speed booster and extend the image to be closer to full frame. The video captured is 4k at 60p so you can capture slow motion footage. The camera also captures 4:2:2 and a 10-bit color depth which allows grading footage to be a breeze. It has internal stabilization which will help when your running and gunning with the camera. The 3.2 inch touchscreen also swivels and allows you to angle it in any direction.
If you want to capture even higher resolution footage with the Panasonic GH5 you can pick up an external recorder. The Atomos Ninja Inferno is a 7-inch monitor that will allow you to record the highest quality footage for slow-motion shots. The camera also offers a variety of other modes and can take impressive photos and time-lapses using it's Variable Frame Rate mode. The slow-motion can be taken all the way to 180p, however the quality of video goes down the higher your frame rate captured. You can check out how I use to utilize the GH4 by looking at my gear.
It probably doesn't come as a surprise for any filmmaker of any level to see Sony introduce a new piece of filmmaking equipment on the market. They are always dropping something and the a6400 is just their newest entry in mid-range mirrorless cameras. It is without a doubt one of the most versatile tools you'll find available on the market today backed with essential video features like sharp 4k and a selection of log profiles that any advanced filmmaker could appreciate. Possibly the best camera for filmmaking on a budget!
If you are familiar with the line, you'll see that Sony stays true to the original concept, but does offer vast improvements in terms of heat dissipation and battery life. While the camera was tailor-made for filmmaking, it can also be used for photography as well as other activities.
Overview Of Features
Just looking at the utilitarian body you can tell right away that the a6400 follows in the footsteps of its predecessors. There are still no controls on the front of the camera, while located on the top and back of the housing, you'll find several dials and buttons. In addition to this, most of these are customizable, including the D-pad that's normally reserved for EV compensation or f-stop adjustments. The mode dial also now features an MR mode, which is something that many will find useful when it comes to easily and quickly saving and recalling multiple profile settings.
Filmmakers of all levels can frame scenes through the articulating touchscreen or by taking advantage of the excellent viewfinder. The LCD provides a crisp 0.7x magnification from the EVF along with full frontal rotation. This is something that you'll more than appreciate when you want to see particular scenes from the actor's perspective. The first major area of improvement was made in the autofocus. You'll find that the camera now includes a new focusing mode referred to as Tracking.
The mode utilizes a combination of traditional methods like face and distance detection but augments them with data gleaned through machine learning so that you get an autofocus system that is not only accurate but one that is blazingly fast. In fact, it is well under 0.1 seconds to be precise. You'll have the option of shooting scenes up to a maximum resolution of 4k at 30 frames per second. Each shot will be razor-sharp and feature the same reliable autofocus that can be applied to still photos. There is also the ability to tweak the color and brightness settings manually if you wish to do so. You can, however, leave the option up to the camera and it'll shoot from one of the many log profiles.
Another thing that has to be noted is the thermal dissipation. Unfortunately, this was a problem with previous models. With this new and improved design, you'll find that you can shoot until you either full up the SD card or the battery runs dry. And, the battery can go for nearly 2 hours in non-stop recording mode so you'll be able to capture plenty of footage.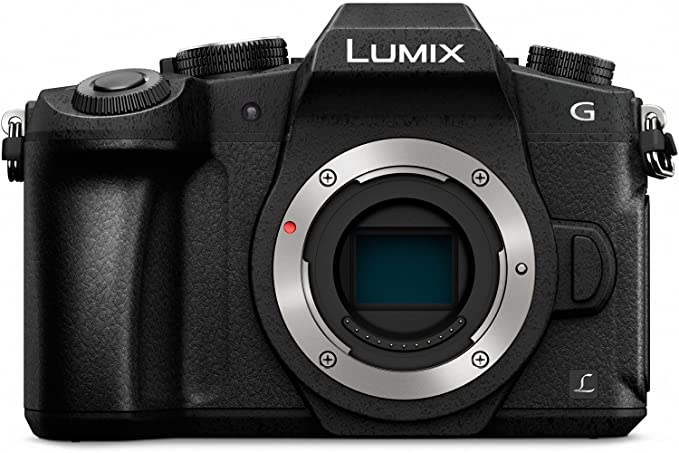 When looking for the best camera for filmmaking on a budget it is more than hard to overlook give the Lumix G85, given that it is the highly anticipated successor to the G7, a camera that appealed to both the novice and enthusiast filmmaker years ago. There is no denying that this model is getting on in years, but it is hard to overall all the features that come packed into such an affordable package here. Some of the major highlights could include anything from the image stabilization to the quality LCD, and crisp video that looks amazing whether you're viewing it on a 4K TV or HD.
Overview Of Features
The G85 is also a mirrorless camera, but it does include a DSLR-like body design with the above-average build quality. The front of the shell is made from high-quality magnesium alloy, while the rest is only plastic. It is understandable that this might be an immediate turnoff for some, but you still have to consider the fact that the G85 was still specifically designed to withstand dust and moisture in moderation. The pronounced grip along with the rubber coating doesn't hurt either. It making gripping the camera easier and overall more secure.
If you are familiar with the G7, you'll notice right away that the button layout is similar with one important port change that you'll be sure to love. The SD card slot is now located on the side, instead of down near the battery compartment. This was an extremely important design change for those filmmakers that oftentimes utilize tripods. It gives you the ability to switch out the SD card without even removing the camera from the tripod. Unfortunately, something that was not entirely possible with the previous model.
Another thing that cannot be overlooked is the omission of a low-pass filter. That's right, for some reason Panasonic chose not to include a low-pass filter on this model. Now, this does mean that you'll have to be more mindful of artifacts, but it also means that you're going to get much sharper images and videos. This is something that many would consider a huge payoff. There is one area where the G85 differs from the a6400. And, that is in the video stabilization. Thanks to both the IBIS and lenses, you can now capture stabilized footage, something that you cannot do with the a6400.
The IBIS combined with the lenses allows you to compensate for an impressive five stops. This pretty much means that you can literally pick the camera up while filming and get away without making imprecise movements. Combine this with the 4k videos at a smooth 30 frames per second and you are looking at a true winner. You also have the ability to crop the camera to pan and tilt without making any physical movement.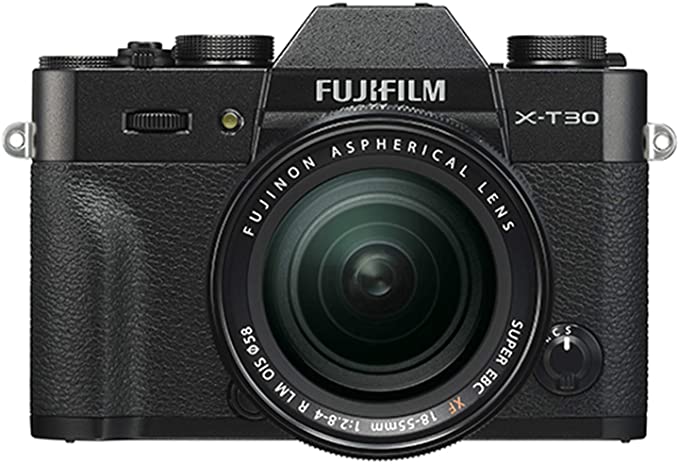 When it comes to a compact mirrorless camera that offers solid video performance regardless of the location, it is more than hard to beat the Fujifilm's X-T30. You can easily shoot night scenes or set up the lighting to evoke suspense without compromising on video quality thanks to the impressive backlit sensor. And, the camera handles high ISOs noises better than most. Even quicker to focus and easier to handle, the X-T30 is a real winner for a filmmaker.
Overview Of Features
Just like the other models on the list, the X-T30 isn't the first of its kind. In fact, it shares a similar physical design to that of its successor. The consistent, small, and lightweight frame makes the camera a true joy to handle, however, there is one major noticeable difference. And, that is the missing D-pad. This newer design doesn't feature a D-pad but instead includes a focus lever. This change frees up more space on the back of the camera, allowing users to use the other controls with more precision than ever.
All that aside, the biggest and best change with this model is without a doubt the autofocus. This model excels when it comes to recognizing faces and even the eyes of humans or animal subjects, regardless of the distance from the subject. In fact, it is so effective that you might end up having to switch to the manual model when recording B-roll or filming inanimate objects. The autofocus will want to lock onto them nearly instantly and is always spot-on. You can, however, take advantage of the touchscreen and choose different points when the camera does get it wrong, which is extremely rare though. A strong contender for the best camera for filmmaking on a budget.
You'll surely want to experiment and play around with the simulation modes in both video and photo, as this feature can impart an artistic look that you won't achieve with any of the other models listed here. Above all else, it is the Eterna that stands out the most. It makes your videos look bleaker and less saturated while also retaining enough information to bring parts of them out more in post. Given that the camera starts in 6K and then reduces to 4K, you'll always be left with clips that are noticeably sharper and pop more than regular 4k footage.
Don't let money stop you from making films. Filmmaking on a budget is doable!
I hope this article was helpful in breaking down the best camera for filmmaking on a budget. There's no excuse for filmmakers now. Go out and start making films now!