You spend time scouring the internet for the right gear. You search through comments for settings, picture profiles and everything else.
But we know deep down; gear isn't everything.
I like my setup to show that. I run extremely light, I don't get too fancy with anything. A Gh4, 1 lens and a glidecam. That's it. Some folks harp too much on the 'quit looking at gear.'
Here are some recent images I shot with my GH4 – me and a buddy went out for a few hours: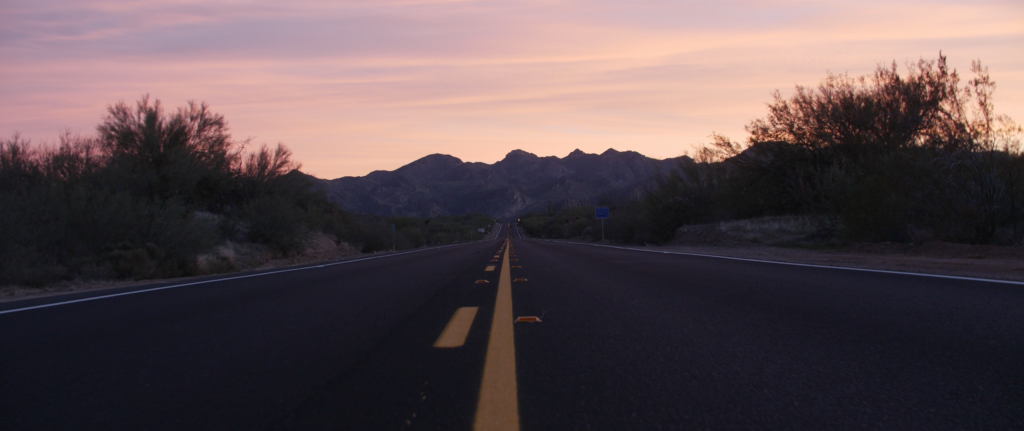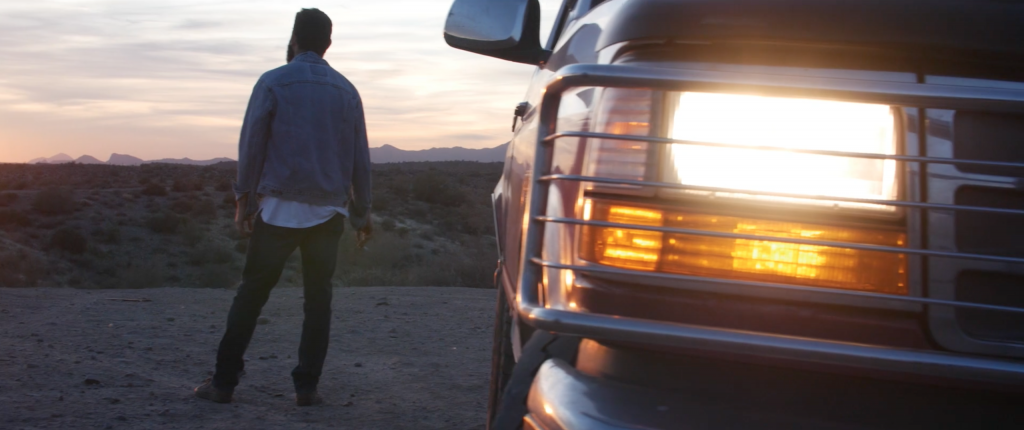 Honestly, I think gear lust is fine. Lust away at those luscious cooke lenses. Scroll through the RED forums hoping one day you can afford one of those bad boys.
The problem lies when you let that get in the way of shooting.
Do you spend more time looking around at gear websites than you actually spend creating and shooting projects? That's a freaking issue. I bet some of you guys haven't picked up your camera in weeks.
So I'm sharing this information for two reasons.
1.) Gear is all relative, I honestly travel extremely light on most shoots.
2.) Motivation for you to go out and shoot. Take what you have and shoot!
Today I'm going to give you my exact setup and exactly why I purchased the things I purchase.
Honestly, it's not my ideal setup, but I've found that being restricted pushes me to get creative! I'm forced to work with the gear I have.
Let me start with the camera:
This is what I use 80% of the time (unless I need to rent something with more power).
I chose this camera because of the internal 4k. Also I was an avid GH2 user. I love the image that this little guy produces. Not to mention you can shoot 1080 60fps and even crank it up to 96fps (although the resolution cuts a bit). There is no excuse not to shoot great looking images with this camera.
My lens workhorse. I purchased this lens 5 years ago for my Canon T3i. I still use it to this day. I love the sharp image that comes from it. It creates some gorgeous flares in camera which gets me excited too. With my speedbooster below it comes out to be a 40mm look. This allows for me the ability to shoot good looking close ups and good looking wide shots.
I recently added this with the purchase of my GH4. I mount my Sigma 30mm with this speedbooster for two reasons. One, it gives me a larger frame. That produces a more cinematic image in my opinion (much closer to a full-frame camera). Two, it provides an extra stop of light. The sigma is already a 1.4 f-stop, so low-light isn't a problem. But adding this speedbooster allows me not to worry about low-light. I can shoot this thing pretty much anywhere at night (to an extent) and be fine!
I purchased this stabilizer along with my Sigma 30mm 5 years ago. Honestly, I don't use it to get crazy smooth 'tracking shots.' I use it as a general stabilizer. With it I'll float around my subject and constantly adjust my focus. If I need to actually pull focus – then I'll balance the bottom of the glidecam on my belt and use my left hand to pull focus. This keeps the camera stable. Talk about frugal… as I write this gear out I realize I need to upgrade. Check out my article on the best gimbal in 2019!
Since upgrading to the GH4 – this is all I use. The 4k files can add up. Each card gives me the ability to capture 1.5 hours of footage. They work. I've never had one fail on me.
(Note: the above links are amazon affiliate links.)
A lot of people ask me about my GH4 settings. Here are the exact settings I use. I took these from Diego Contreras.
My GH4 Settings:
Cinelike V
Contrast: 0
Sharpness: -5
NR: -5
Saturation: -3
Hue: +2
i. Dynamic OFF
i. Res Standard
Master Pedestal Level +10
Luminance 16-235
Highlight/Shadow (highlight +2, shadow -1)
I underexpose while shooting slightly to get more moody images.
Here's a fun image of me rocking the setup: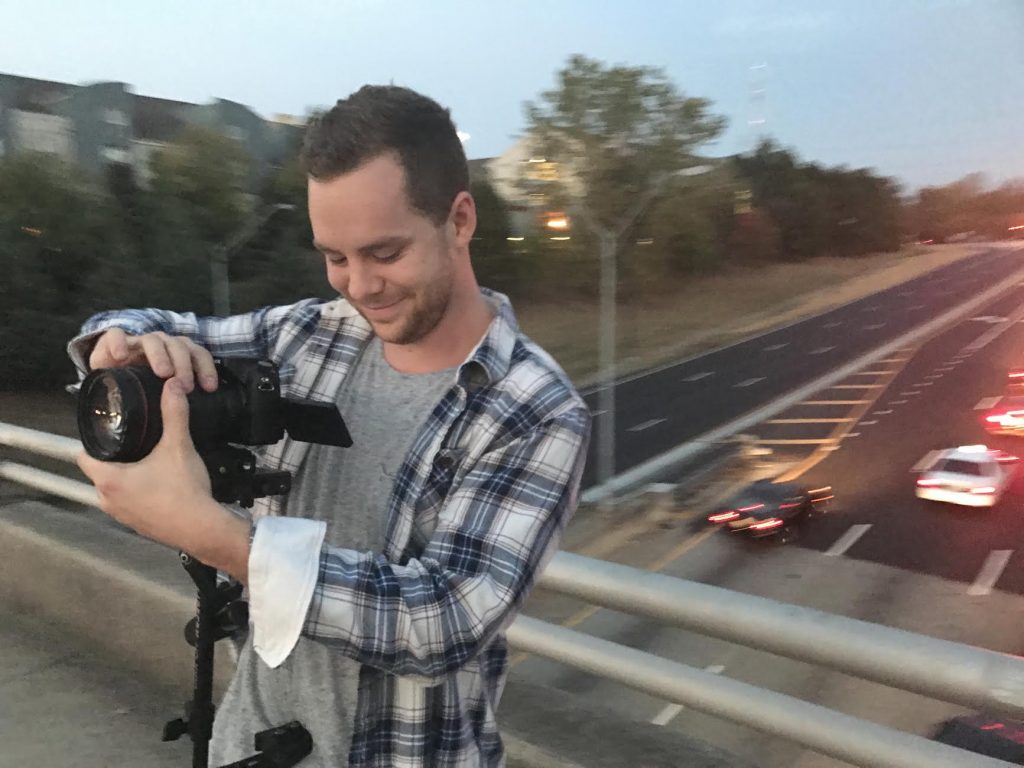 Now that you have the information it's time to go out and shoot. Take your camera outside at golden hour, film grass, film your friend, film your kids.
Get off those gear review sites. Pick up any camera. Shoot and share!