If you are into photography or making films, you do not need anyone telling you that the gh5 is currently one of the most versatile cameras on the market. It not only includes all the essentials that every inspiring filmmaker and photographer needs, but it includes more. However, this does not mean that it includes everything. In fact, it doesn't include all the lenses that one could benefit from. Given that there are so many lenses currently available on the market it only makes sense to take the time to look at the best lens for the gh5 and how you can benefit from using them.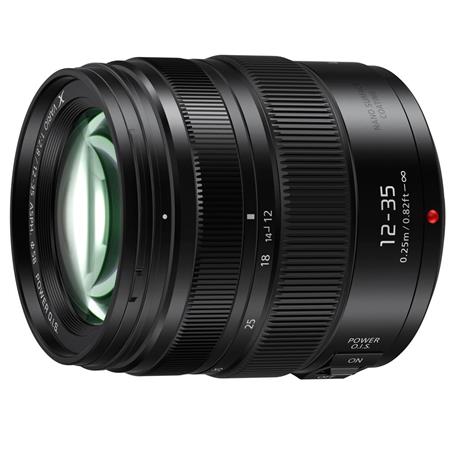 When it comes to the GH5 and GH4 if there was only one lens that you could use for the rest of your life, it should be this one. And, a lot of this has to do with the fact that it is a native mount, which allows you to still keep your entire rig fairly compact. You combine this with the Panasonic magical dual stabilization, and you are really looking at one lens that can impress. You combine this with the camera's in-body stabilization features, and movement or swaying will never be a problem again. It also features an impressive crop factor with a focal range that works out to about 24-70mm. This is perfect for when you want to grab those wider shots, but still having the ability to zoom close in to catch some of the drama up close.
That being said, there is an updated version of this lens that Panasonic released along with the GH5, but you will pay a lot more for it, and it is just as equally impressive. There is much more that the new updated version offers that you won't get from this one.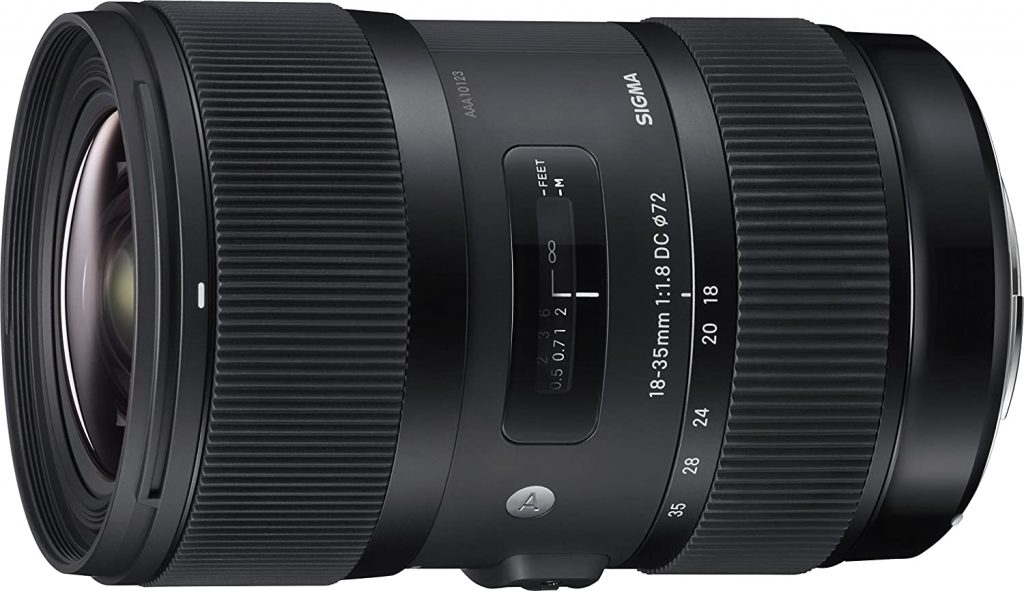 Just do a little bit of research and you'll see that the legend behind this lens is already growing. And, it is will good reasons as well. To be honest, this lens is perfect for the GH5, but one of the things that makes it so great is that it is versatile and can be used with a wide range of cameras. Sony, RED, or Panasonic, it doesn't really matter because this lens will sync right up with your rig. It offers extremely sharp imagining, but still provides that cinematic feel and look at most people go for these days. Just keep in mind that it you want to use this lens with the GH5, you're going to need an EF-MFT adapter. The Metabones Ultra 0.71 is one of the most preferred out there and pairs nicely because the EF mount.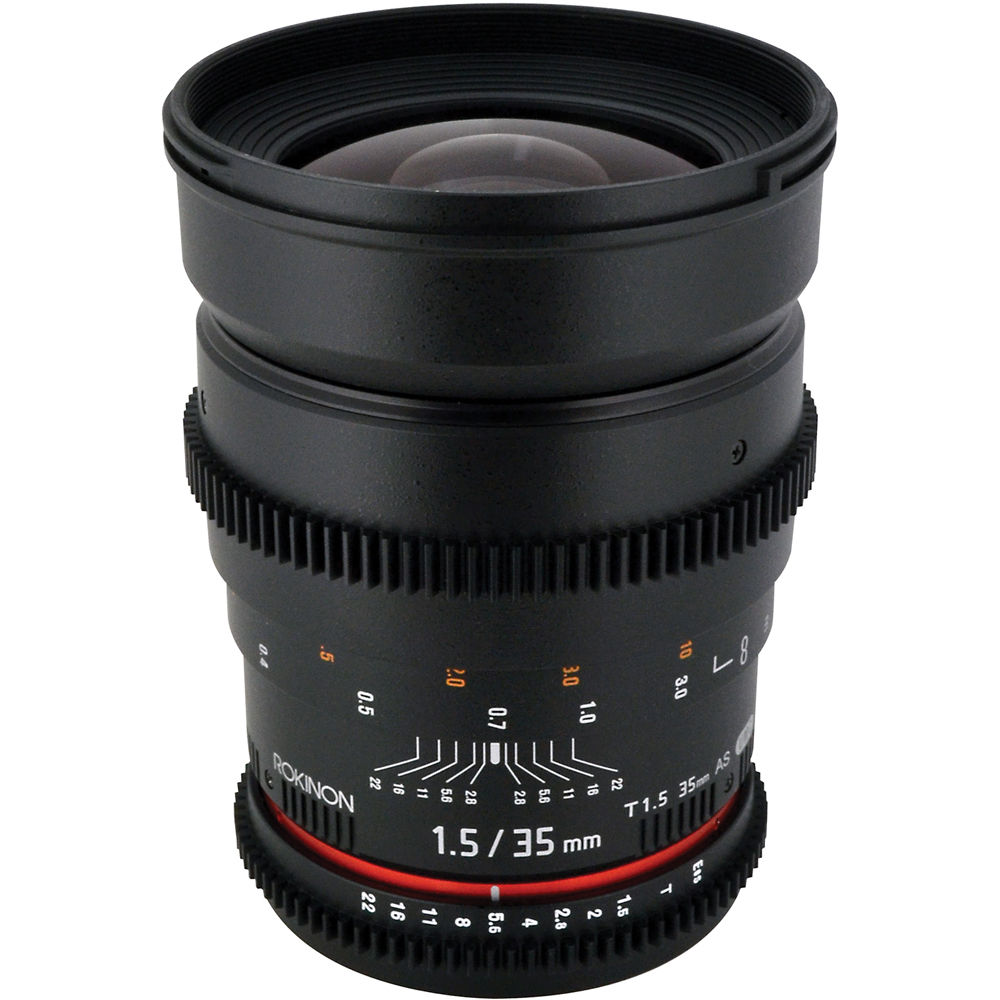 There is nothing wrong with having a few lenses in your bag, but if you are really looking for something cinematic, look no further than the Rokinon 35mm. What does this mean? Well, it means a few things really. To start off, it means that you are going to get a prime with a no zoom that is off the charts. Alongside this you'll get a de-clicked aperture ring along with an increased rotation range on the focus ring. This really allows one to fine tine rack focus when the situation calls for it. In addition to this, you'll also find that this lens generally performs better that its zoom counterparts in low lighting conditions. This is also a lens that doesn't breathe as heavy as some of the others on this list, meaning that there's very little to no change in the image as you change focus points.
You combine this with its reasonable price tag, and you are simply looking at a well-rounded cinematic lens that can handle any situation its put in. The ring movement is smoother than ever, it provides outstanding imagery that you would expect from the more expensive models, and it is completely affordable. The only downside is that it doesn't have an IS, which is something that you'll find with most of the lenses on this list. However, this won't be much of a problem when utilizing the GH5 because it works wonders with its built-in IBIS.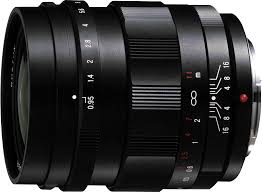 Any experienced camera buff probably already know that Voigtlander makes some very special manual primes for the MFT mount. You have everything from the 17.5mm to the 42.5mm and the 25mm. You literally have your pick. That aside, these lenses, especially the 25mm, have character. To start, they aren't are sharp, which might seem like a bad thing to some, but this is something that can come in handy in several scenarios. For instance, when you want your images to approximate film, you are going to want something that isn't as sharp. Also, when paired with the GH5, they are going to provide you with an overall look that reduces that "video look". Simply put, you are going to get a more natural quality with this lens, but you will have to pay for it, as this one is a bit pricier than some of the others on the list.
While the build quality is outstanding and the rings are buttery smooth, it might be best to rent one of the lenses and play around with it just to see if it matches what you are looking for in your videos or shots. Whatever the situation is, the lens is a sheer pleasure to use and you will get a kick out of the entire experience.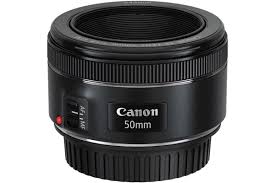 Canon is without a doubt a name that every filmmaker is familiar with. Regardless of your experience in the film industry, you've heard the name Canon somewhere before. Heck, they make everything from printers to cameras. That aside, the EF 50mm is a bargain and a half. It features a compact profile along with properties that work flawlessly in low lighting conditions. While the lens is no doubt great and can make your shot or videos better than what they are, there is one thing that you have to keep in mind. And, that is when cropping with the GH5, your shots will come out to about 70mm or so because of the Metabones adapter.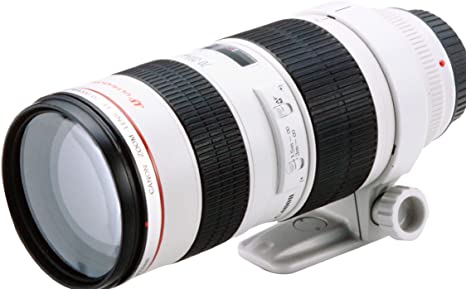 Here is another Canon, but this one is certainly not a steal. You will have to dig deep into those pockets to acquire this one, but you'll be more than glad you made the splurge. You've likely seen this lens utilized by many photographers at major sporting events like the Olympics and World Cup. It has an unmistakable white body that sticks out like a sore thumb in most situations. Well, don't let this sway you because this lens is also excellent for interviews as well as other photography or film activities. Travel, wildlife, it really doesn't matter because the Canon 70-200mm is capable of handling it. You'll notice right away that on the narrow end of things, you get a nice separation from the subject as well as the background.
Once again, you'll have to remember that this lens is usually utilized with other Canon cameras, which means that it naturally has an EF mount. If you want to utilize it on the GH5, you can, but you'll need an appropriate adapter. The Metabones Ultra 0.71 is one that a lot of people prefer.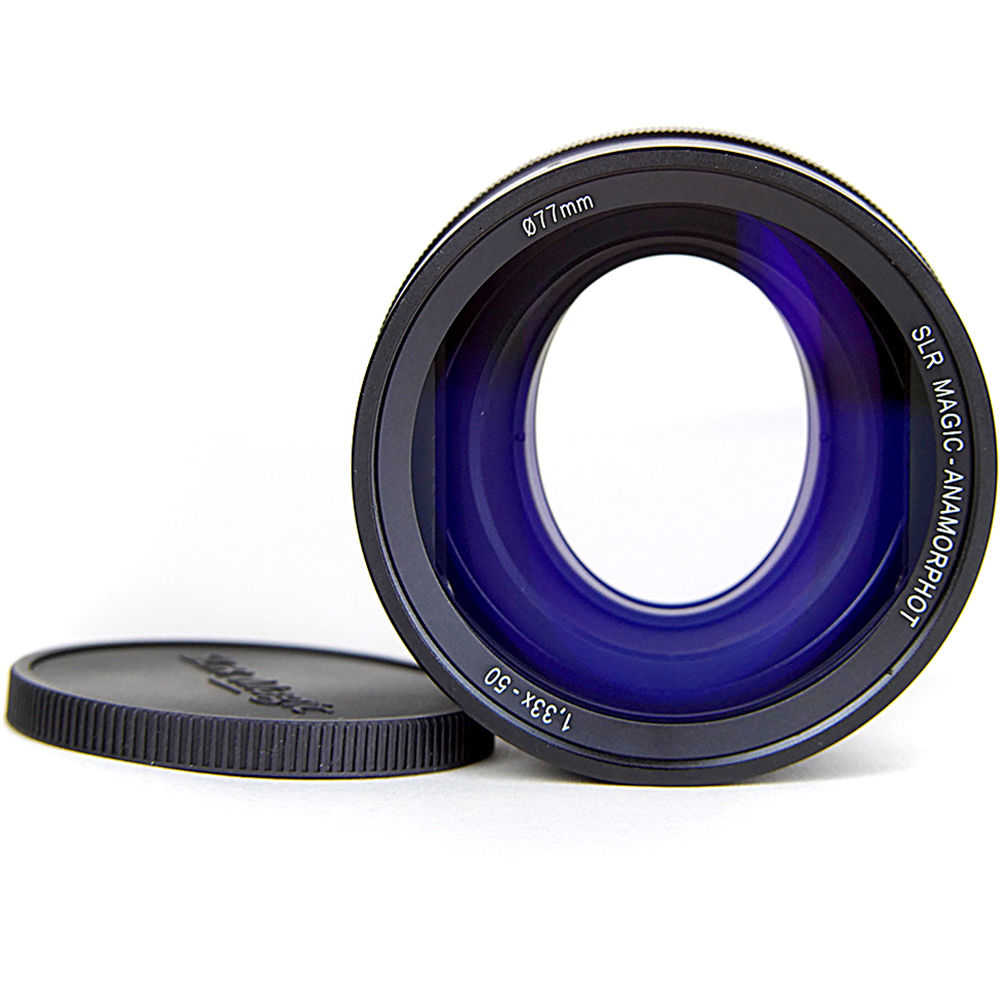 This one is a unique one, as it comes along with its own adapter. The Anamorphot is an adapter (with glass, so it could be considered a lens. Whatever the situation is, it won't work on its own.) That aside, its unique setup and profile gives one the ability to shoot in that much-loved widescreen "scope" format that is becoming so increasingly popular these days. It will provide you with an absolutely glorious look and feel that you won't get anywhere else. The only problem is that it will take some work and knowledge to get there. To start out, the image is probably going to look distorted on the LCD. You'll not only have to de-squeeze the image using an external monitor, but you'll also have to do some extra work in post in your NLE. Don't worry though because it's not really that hard. It's just a matter of knowing how to do it. And, there are plenty of tutorial videos online showcasing the very process.
I used to own one of these and loved it! I paired it with my old gear that can be seen here.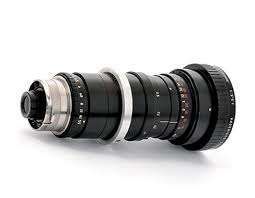 If you are new to the GH5, you probably do not want to start with this lens. This is not to say that it isn't a great, high-quality lens that can't provide outstanding results. No, that isn't the case at all. This is much more of an experimental lens for those individuals that are looking to explore new looks. This was a very popular lens during the 1960's French New Wave Era. Jean-Luc Godard used this very lens to shoot the groundbreaking indie film Breathless. It was the lens that allowed him to get his non-studio look. At one time, this was an extremely expensive lens, but it is fairly affordable today.
However, it is one that will provide you with more of a vintage look and feel. You'll also need an adapter with the lens and you'll either have to zoom in a bit or use the extended zoom function on the GH5 to crop in. It's far from an ideal lens for many modern filmmakers and photographers today, but it does offer a vintage and soft look that you won't likely achieve anywhere else.