WHY SHARING IS IMPORTANT?
Creating videos is a lot of work – and what most of us are good at. The worst
feeling in the world is when you click the upload button and wait. After a few
days it looks like you've only received 5 views.
You share it on your Facebook and get a few likes from your uncle and best
friend – but nobody is checking your film out. You may come to the conclusion
that it's not that great of film – I'd argue otherwise though.
You're a filmmaker – you create awesome art. However, most of your friends
don't resonate or connect with the piece of art you put time and effort into.
That's why I've put together this list of 10 places for you to share your film.
You can get your video in front of thousands of individuals and get comments,
likes, and feedback through the process. Does this sound like something
you'd like to experience when you post your next film?
HERE'S THE SECRET SAUCE.
First you need to figure out what your film is about. Is it a documentary
about puppies? Is it a short horror flick about a murderer? With this information
you need to start listing out people that would enjoy your film.
Maybe its dog lovers. Maybe its horror film lovers. It could even be young
mothers. Figuring out people that will like your film will definitely help in the
long run. Start thinking like them, where do they spend there time online?
1.) EMAIL IT TO PEOPLE YOU KNOW.
This sounds stupid – but you'd be surprised how few people do this. Type up
an email or text message and shoot it out to 10 friends. Say something like:
"Hey man, I just created this awesome film – I'd love for you to help
me out and share it on Facebook and twitter. Just say, 'Check out
this film by my talented buddy ____.' Let me know if you have any
feedback on it. :)"
Doing this forces me to get my share 'ball' rolling. It makes me start sharing
my film and forces me to get vulnerable with some of my buddies. DO IT.
2.) FACEBOOK GROUPS
This is an amazing place to post your content. Remember what we did above
– we found what kind of people would like our film. Here's how you find those
people on Facebook. If you chose puppy lovers – do a quick search in Facebook
for 'puppy'. Then click on 'Groups:'
Here you'll see a ton of groups. Start joining groups with > 1,000 people. Then
you're able to post your video in these groups. Chances are these people will
love your video if it's about puppies.
3.) GOOGLE + COMMUNITIES
This is similar to the tactic above. Instead of using Facebook groups – we're
going to check out google+ communities. Go to this link:
https://plus.google.com/communities/Do a quick search for your ideal audience.
Make sure you select 'communities.'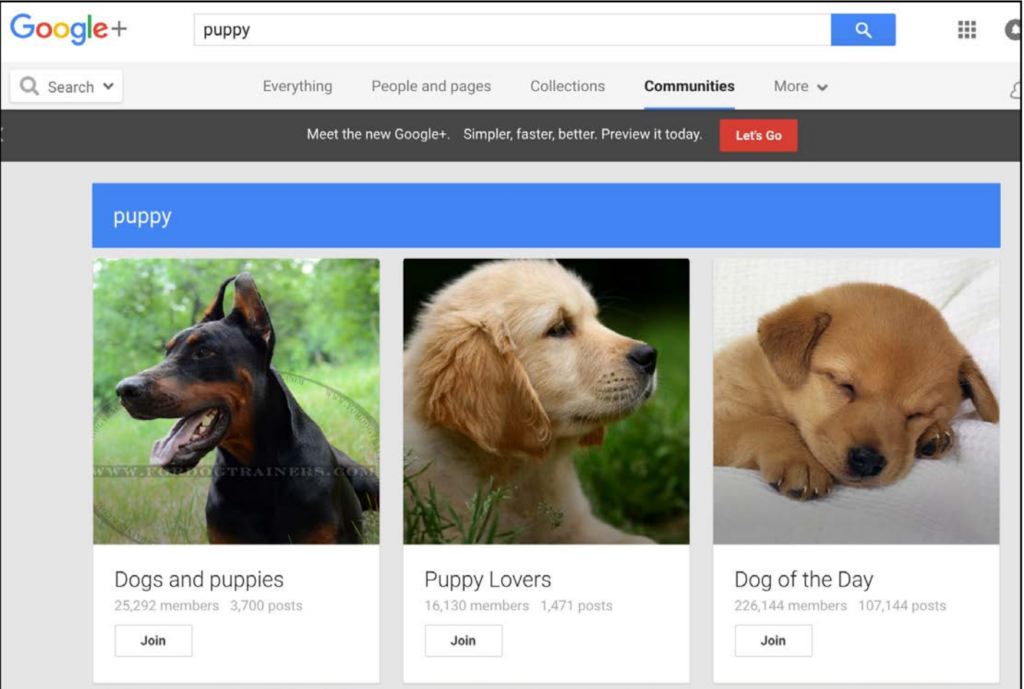 Now join these groups and your free to share your video in there! This gives
you access to a lot of viewers who will care about your film.
4.) SUBREDDITS
This is similar to #2 and #3 – choose a topic or words that would describe
the audience for your video. So I went to reddit.com and searched 'puppy.'
Your looking for certain subreddits to post in.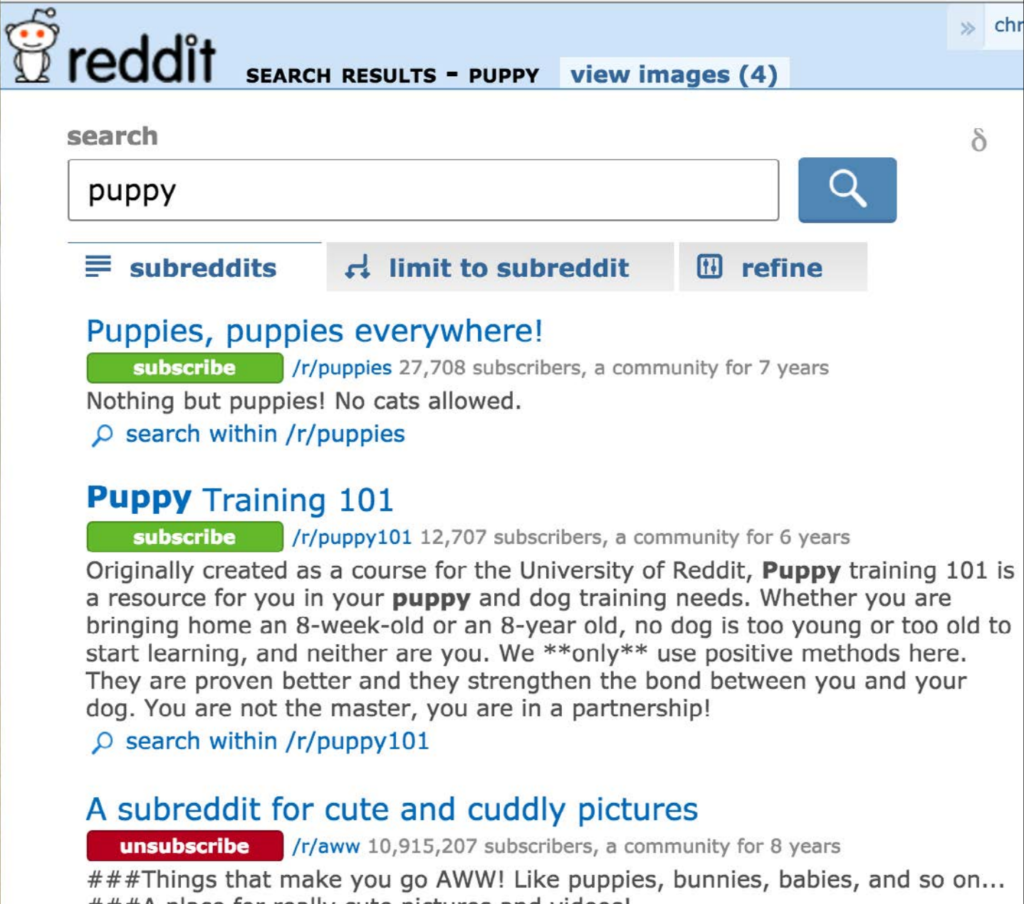 That top subreddit has 27k people! That's a great place to post our film about
puppies. Post in that subreddit and watch the views and love flood in!
4.) FORUMS
This one is a little trickier. You'll go to google.com – and search for your audience
and add the word 'forum' after it. We'll type in 'puppy forum:'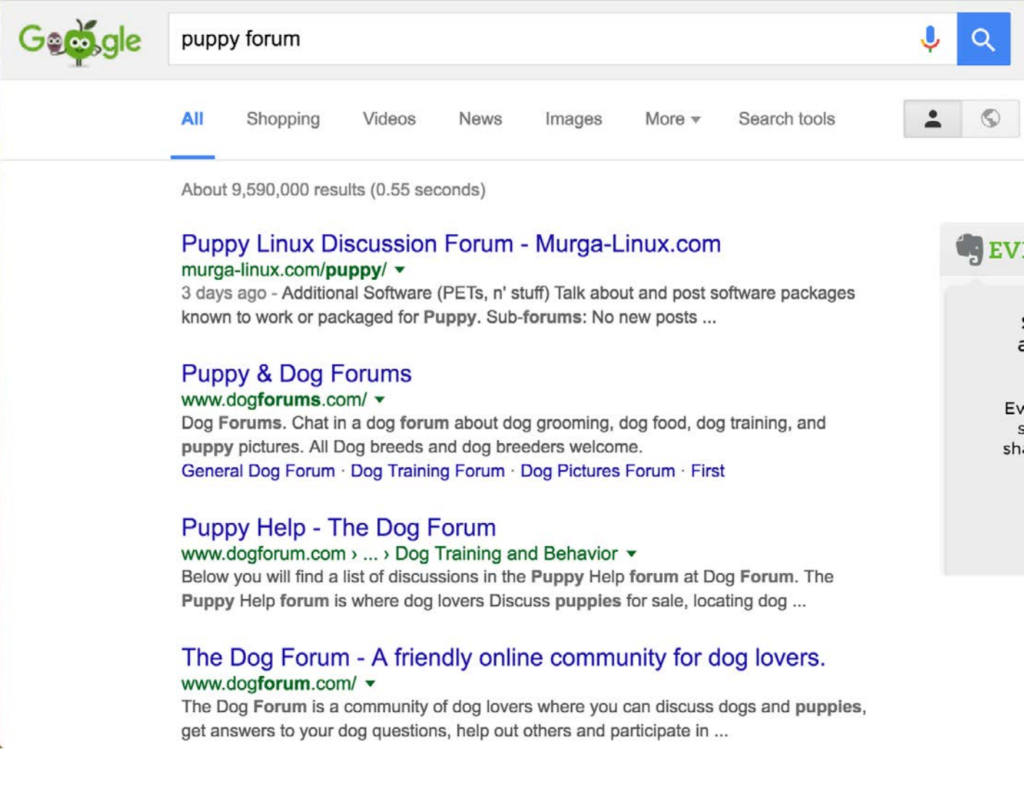 Boom! There's a huge list of forums with millions of readers that love dogs
and would love our film! You may have to sign up for some of the forums to
post – but seriously, this is a great way to get your film some viewers that actually
care to watch your film.
5.) TOP BLOGS
This is similar to the above approach – this can be hit or miss. If you hit on
this one though – you'll hit the jackpot.
Go to google again and type in your keyword + 'blog.' You'll get a ton of results.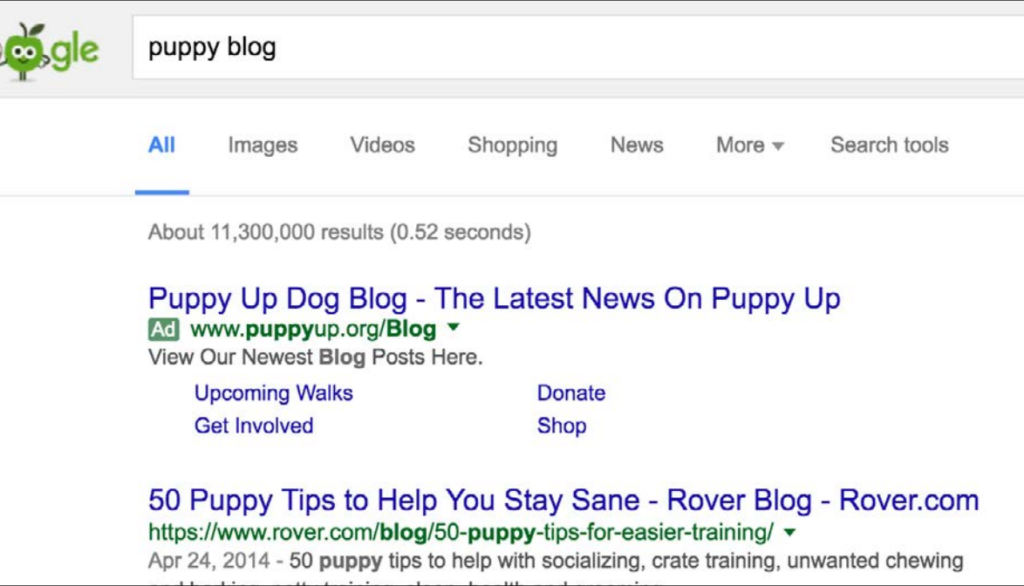 Now start opening tabs of some of these blogs. What you want to do now is
find a contact for the blog or the author of the blog. You are going to send
them an email with your video. Here's a sample email to send.
"Hi ____,
I stumbled on your blog the other day and you are putting out some great content on puppies. I recently
directed this short film about puppies here and really think your readers would enjoy it.
vimeo.com/puppyfilm
I'd love your feedback on the film, feel free to share it if you need another piece of content on puppies!
Best,
Chris"
Email the top 5 blogs and you'll be getting great exposure for your film with
an audience that actually vibes with it.
WANT 5 MORE PLACES TO POST FILMS – ENTER YOUR NAME AND EMAIL AND I'LL SEND 5 MORE RIGHT TO YOUR INBOX!