Acquiring a good camera lens can change your life. You'll be able to capture beautiful pictures so you can remember those amazing memories for the rest of your life which is why you want the best lens for GH4. After you've purchased a reliable camera, you'll want to buy a few solid lenses. You'll find that each lens is good for certain situations. Some offer a wider field of view making them suitable for action shots and documentary work. Others are better suited for a more traditional branded content shoot, where you have time to set a shot.
So, what is the best lens for the GH4 camera? You'll find out below.
Let's hope in. What is the best lens for GH4?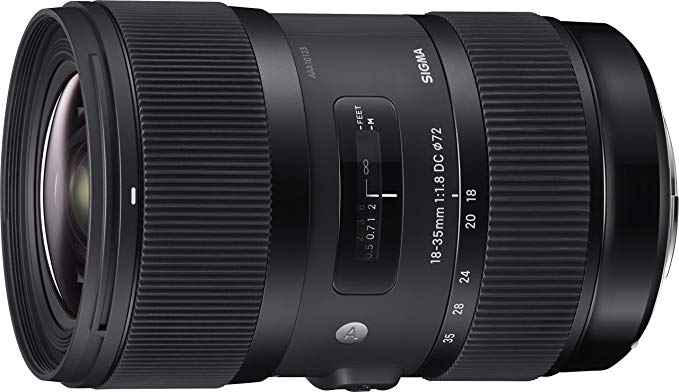 This is a beast of a lens for filmmaking with the GH4 or GH5. However, before you pick it up – you need to be sure you have a Speedbooster to use it on the micro 4/3rds camera. It won't fit on the camera without the Speedbooser.
Have that consistent low aperture (along with the extra stop because of the Speedbooster) will give you an amazing lens for low light. Now you'll have a pretty wide image. But some call this the best combo lens for the GH4. You'll see tons of filmmakers using this lens.
Notable Specifications
It's a gorgeous zoom lens
Really fast aperture for low light
Must have a speedbooster to use it efficiently
Overall Assessment
This is one of my personal favorite GH4 lens combo. I think it works excellent as a balance between a cinematic and documentary style lens. The images feel crisp and it's clear why a ton of filmmakers are using this lens on their GH4.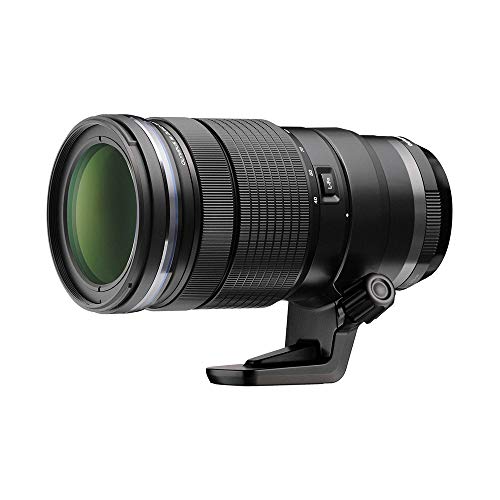 There is no denying that there are a number of features that make the Olympus ED standout, but it is the DUAL VCM AF that really separates this lens from the pack. In fact, this is the industry's first lens that offers this kind of technology. With this ability, the focusing mechanism will be split into two separate lens groups which will be controlled by two different motors. This not only enhances the overall performance of the lens, but it makes it if quitter and faster when compared to other models in its class.
Capturing elaborate and vibrant detail won't be a problem with this lens because you will literally be able to focus as close a 20 inches from the front of the lens. With this capability, you would really be surprised as the quality that you can capture on something as small as a butterfly. You will be able to see all the way down to the stripes of the wings or irises of the creature without worrying about startling them. This is a solid option when it comes to picking the best lens for the GH4.
Notable Specifications
Weighs less than two pounds
Extremely compact at only 6 inches long
Dual VCM (Voice Coil Motor) focusing system
Sealed in eleven different locations to provide the ultimate waterproof seal
5-axis stabilization makes capturing action shots a breeze
Capture low-light images without a blur
Overall Assessment
It doesn't matter if you are going for action shots or still life, the Olympus ED will give you the capabilities to captures whatever you need whenever you need to. This is certainly one lens that you won't be sorry you added to your tool belt.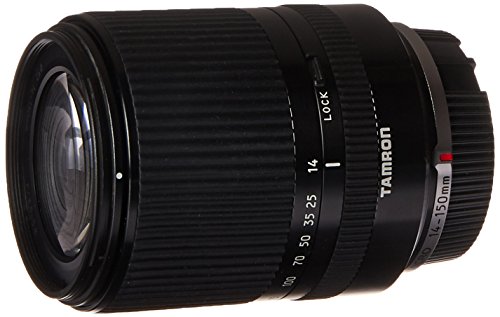 Tamron Di III is one of the most versatile lenses currently available on the market. Not only is it versatile, but it takes this versatility and combines it with exceptional image quality. The first notable thing about this lens is that it only weighs in at a mere 10.1 ounces and features a slim, compact profile that accepts a 52mm filter. Photographers and filmmakers will have 2 different finishes to choose from. You can opt for the more sophisticated silver finish or go with the traditional black finish. You won't be disappointed with either.
The advanced optical design was specifically engineered to minimize aberrations while maximizing the overall image quality. Autofocusing won't be a problem thanks to the sleek and innovative design of the stepping motor. This motor is not only great for snapping quick shots, but it offers fluid, seamless autofocusing action when shooting video in a range of conditions. The fact that you also get an extra 10mm in the focal distance on the top end doesn't hurt either and makes this a contender for the best GH4 lens.
Notable Specifications
Super quick and quiet autofocusing that makes snapping a shooting a real pleasure
Works with your standard 52mm filters
Can be used for any kind of photography imagined
Only weighs a mere 10.1 ounces
Check out the Tamron 14-150mm on Amazon.
Overall Assessment
Whether you are looking to snap some action picks or shooting video, you cannot go wrong with the Tamron DI III. This lens offers features that are sophisticated enough for the professional, but also intuitive enough for the newest of photographers and filmmakers. Adding this lens to your collection or making it your primary go-to lens will be one of the best decisions that you ever made. It could be the best lens for GH4.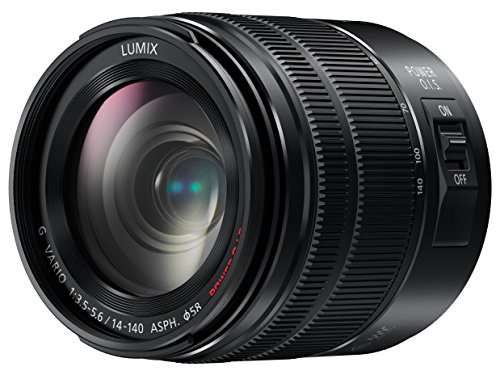 If you're looking for an outstanding lens that is suitable for many purposes, you'll want to check out the Panasonic Lumix G Vario. This lens offers a zoom range of 14mm to 140mm. This ensures that you'll be able to use it for close-ups and distant shots. It is slightly expensive but it'll prove to be worth it. After all, the rugged design ensures that this lens will last many years. It is dust resistant so you can use it in many situations.
You'll appreciate the power optical image stabilizer. Even if you have shaky hands, you can guarantee that this lens will enable you to snap gorgeous images. Finally, this camera features a lightweight profile. You can take it anywhere and use it with any tripod without any risks.
Notable Specifications
Optical image stabilizer ensures you'll take better pictures
Zoom range of 14 to 140mm is excellent
Covered by an excellent warranty
Telephoto capabilities so you can produce magnified images
Rugged design for added value
Overall Assessment
The Panasonic Lumix G Vario is an excellent camera lens but slightly expensive. This lens is well rounded meaning it can be used for many purposes. Thanks to its versatility and rugged design, the price is easy to justify.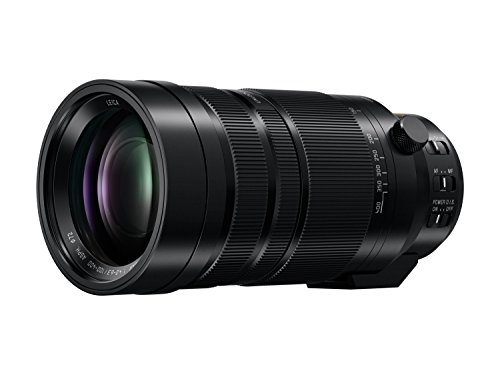 While the Panasonic Leica RS100400 Lens is very expensive, it'll prove to be well worth it. It offers numerous benefits that aren't available with cheaper alternatives. For instance, this lens will ensure that you're able to snap brilliant pictures from longer distances. However, it is not suitable for up-close pictures. The 100 to 400mm range means it is best for long-distance videos and photos. The lens features an integrated rotary tripod mount so it can be mounted to your lens without buying anything else
The lens is suitable for many environments since the body is dust-proof and fully sealed. It's an excellent option for the best gh4 lens.
Notable Specifications
Range of 100 to 400mm
Equipped with an integrated rotary mount
Splash and dust-proof sealed body
Weighs just 34.74 ounces
Features power optical image stabilization
Overall Assessment
The Panasonic Lumix G Leica DG Vario-Elmar Lens is great for many purposes but the price means it is not suitable for everyone. If you are going to be taking long-distance shots and you want the best lens for the GH4, this one is worth checking out. Otherwise, you may want to look for something a little less expensive.
Best Lens for GH4 Buying Guide
The Lumix GH4 is one of the most versatile filmmaking and photo cameras on the market. It can shoot 4K video meaning it is suitable for YouTube or home videos. When attempting to choose the best lens for the GH4, you'll need to consider a handful of factors. The most important factors will be examined in greater depth below.
Image Stabilization
There is a good chance that your hands will shake. If this is the case, you're going to have problems capturing video and pictures without blurriness and that can ruin your work. With that being said, you should choose a lens that is equipped with image stabilization. This will make a big difference. With IS, you can rest assured knowing that your images and video are going to be flawless. Even if your hands are shaking and you don't use a tripod, you'll be able to capture immaculate images
Durability
When buying a lens, you'll want to make sure you get your money's worth. Failing to do so will lead to heartbreak and angry soon enough. It is pertinent to choose a reliable brand. And, you'll want to analyze the construction of the lens. It should be made using the highest quality materials so you can rest assured that your lens is going to last a lifetime. Simultaneously, you should make sure that your lens can resist dust, splash, and freezing.
Audio Level
Your lens will likely including an auto-focus feature. This is very beneficial since you can get the perfect picture using auto-focus. To achieve this goal, the lens will utilize a motor. That motor will move the lens until the camera is perfectly focused on the subject in question. The only downside is that some lenses feature motors that are very loud. If you're going to be shooting video, the noise may be heard in your video. Try to choose a lens that has a quiet motor to avoid such problems.
Range
You'll want to check out the lens's range as well. This is generally described using two numbers. For instance, the range might be 14 mm to 140 mm. Or, it could be 40 mm to 150 mm. This is a vital feature since it will determine what the lens will be good for. If you're going to be shooting images from a distance, you'll want to go with a lens that has a longer range. Make sure that the latter number is much higher. If you're going to be capturing action shots, you can stick with a shorter range.
Try to choose a lens that matches your preferences and needs. This will help ensure that you're going to be satisfied in the end and get the best lens for GH4 combo.
Weight
Bigger lenses tend to weigh a lot more. This can create problems when using a tripod. If the lens is too heavy, your tripod may not be able to support its weight. It could put your camera and the lens at risk. Therefore, it is a good idea to check the weight. Make sure that your tripod will be able to support the weight of the camera and lens without any issues. The weight will make a difference when you carry the camera around with you too.
Warranty
Finally, you should know that anything can go wrong with your lens. Therefore, you'll want to make sure you choose one that is protected by a lengthy warranty. Choosing a reputable company will prove to be very helpful as well. Do this can you can rest assured knowing the company will remedy any problems you encounter during the warranty period.
When I first started out, I used a GH4 – check out the other gear I used when I first started here: https://gofilmnow.com/my-gear/
Thanks for taking a look and supporting the blog. Please reach out if you have any questions! Note, as an Amazon Associate I earn from qualifying purchases.